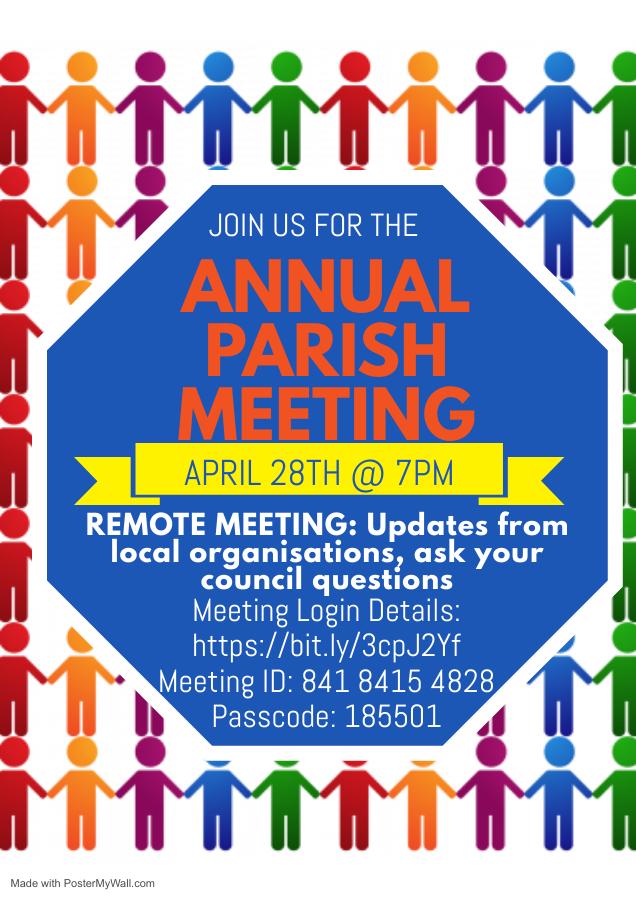 After a years break, due to Covid-19, the Annual Parish Meeting is returning.
This years meeting is online and the login details are:
https://bit.ly/3cpJ2Yf
Meeting ID: 841 8415 4828
Passcode: 185501
The agenda and previous meeting notes are available on the Annual Parish Meeting page.
The meeting is open to everyone and is it an opportunity to ask councillors questions and to hear from local village organisations about what they have been doing during the year. We look forward to seeing you there.