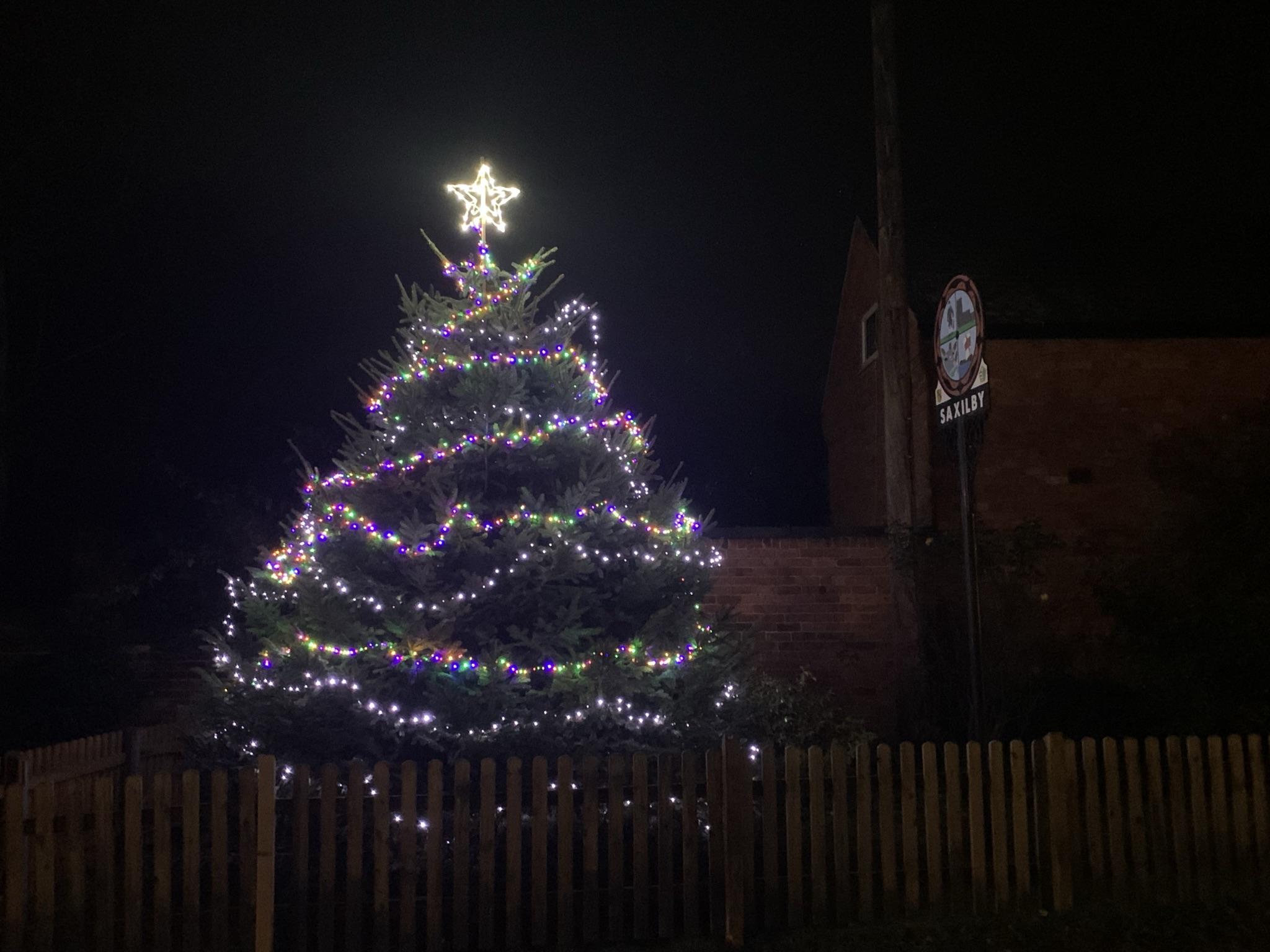 Christmas has arrived in Saxilby, with the village Christmas tree now in place and lit!
The tree was kindly sponsored by Cllr Ian Willox and Cllr James Willox of Willox Farms, the electric and site for the tree are kindly supplied by residents David and Sue Ford and new lights for the tree were sponsored by Saxilby based company Terravesta. The council thanks them all for their contributions.
Thanks also to Paul from the Grounds Team and Community Centre Caretaker Reg, along with Ian and James for their hard work putting up and decorating the tree this morning.
Due to uncertainty around Covid-19 when budget setting took place in Dec 2020/Jan 2021 and the risk in planning and organising a large public event the Christmas Lights Switch On and Fireworks event are not being held in 2021.
The council has started the budget setting process for 2022/23 and budgets for event(s) are being considered as part of this process.