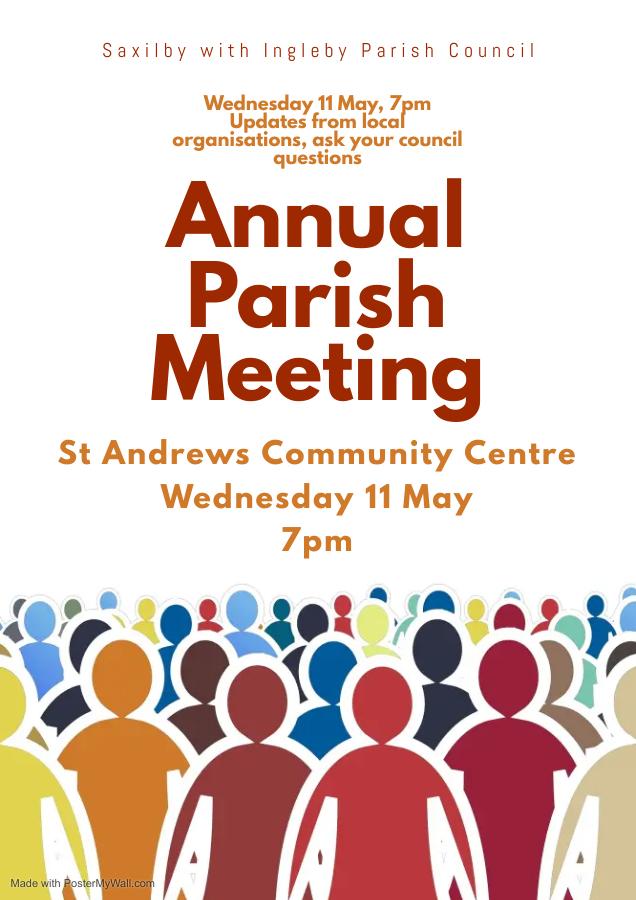 This years Annual Parish Meeting will be held on Wednesday 11 May at 7pm at the St Andrews Community Centre.
This meeting is the chance for you to hear updates from local organisations on their activities over the past year and their plans for the coming year and also gives you the chance to ask your Parish Council questions.
Everyone is welcome to attend this meeting and hopefully we'll see you there.