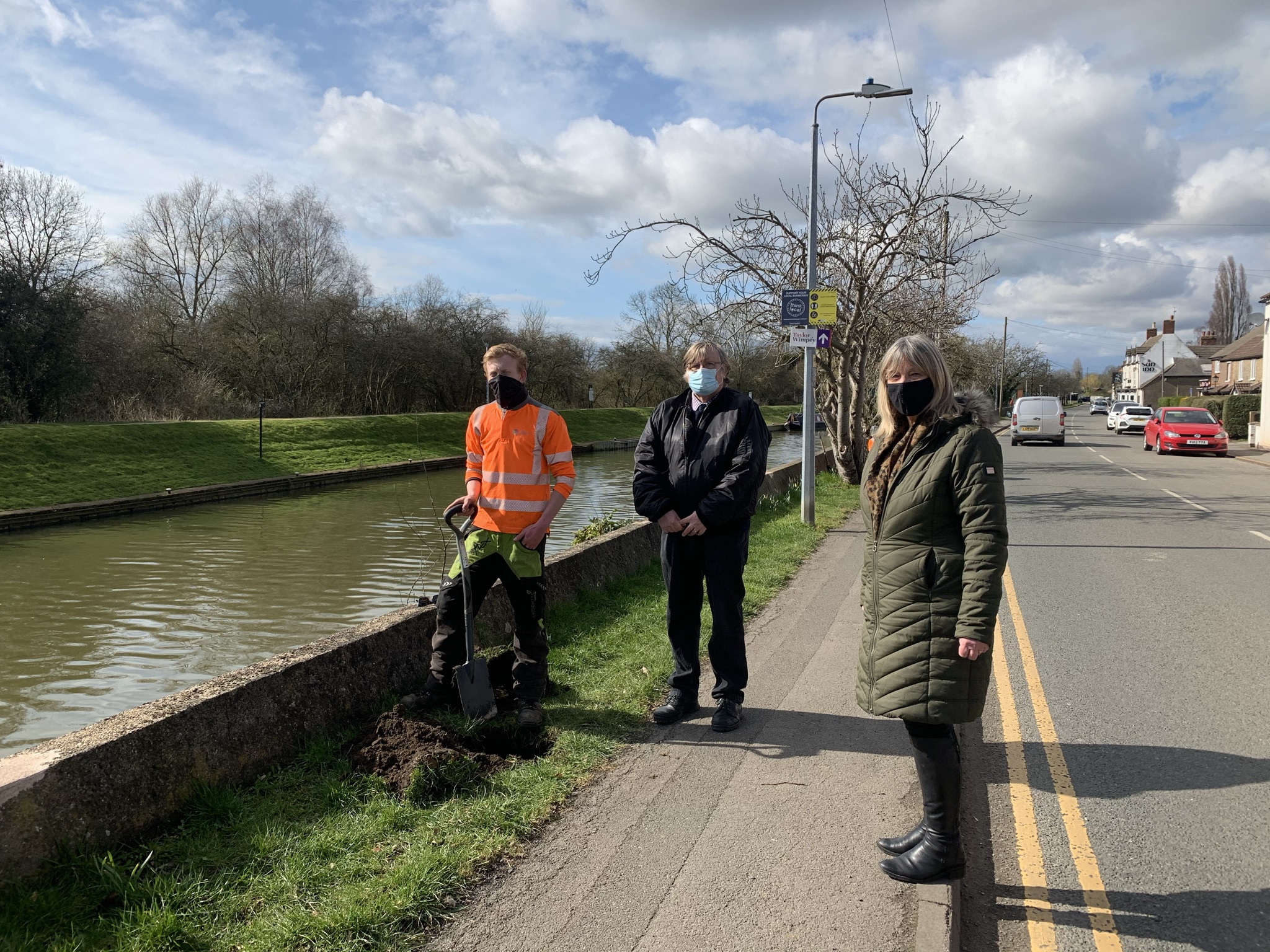 Tree planting on Bridge Street has begun.
Over the next few days the River Stewardship Company will be planting by hand an avenue of trees along Bridge Street, on Bridge Place Corner, on Canal Court/Bridge Street and Queensway/Bridge Street .
The project has been sponsored by local residents in memory of a loved one and village organisations. Funding has also been secured from West Lindsey District Council Green Spaces Fund towards the planting. When the planting is complete we will provide a full update on the project.
Pictured at the ground breaking ceremony are Parish Council Vice-Chairman Cllr Liz Hillman, Local resident and Bridge Street Working Group Member David Willey and Josh Beck from the River Stewardship Company.