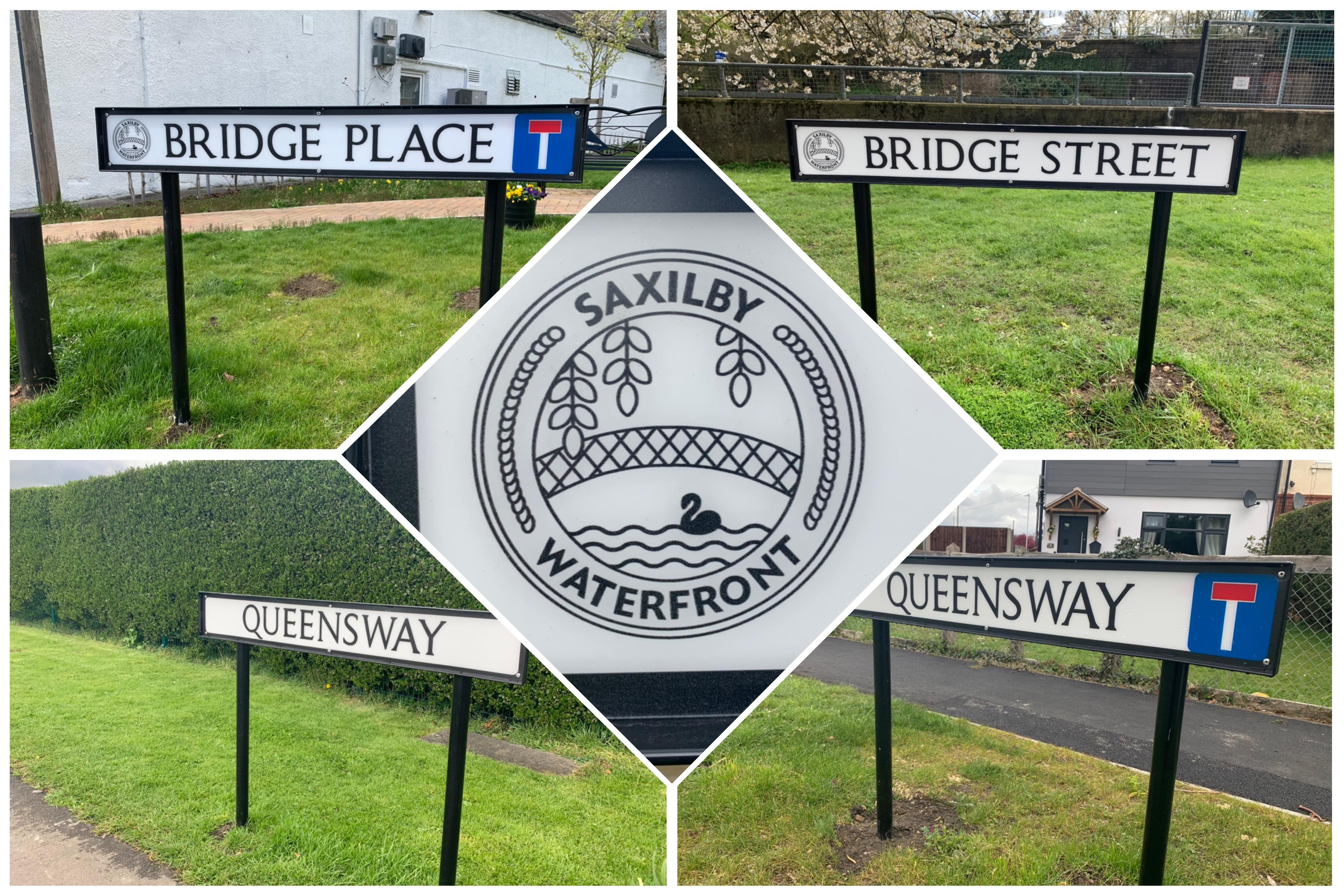 New heritage road signs have been installed at various locations along Bridge Street.
These signs replace old ones, which were reaching the end of their life and fit in with the Saxilby Waterfront Regeneration's vision for the area.
New signs have been installed on Queensway, Bridge Place Corner and Bridge Street. The ones in the conservation area are also adorned with the Saxilby Waterfront logo.
One of the new signs was funded by a donation from the Family of former local resident, Graham Marriott and we thank them for their donation.
The other signs were funded by fundraising activities carried out by the Bridge Street Working Group, including a plant sale and the selling of Waterfront pens and the village trail and quiz that was held last summer.