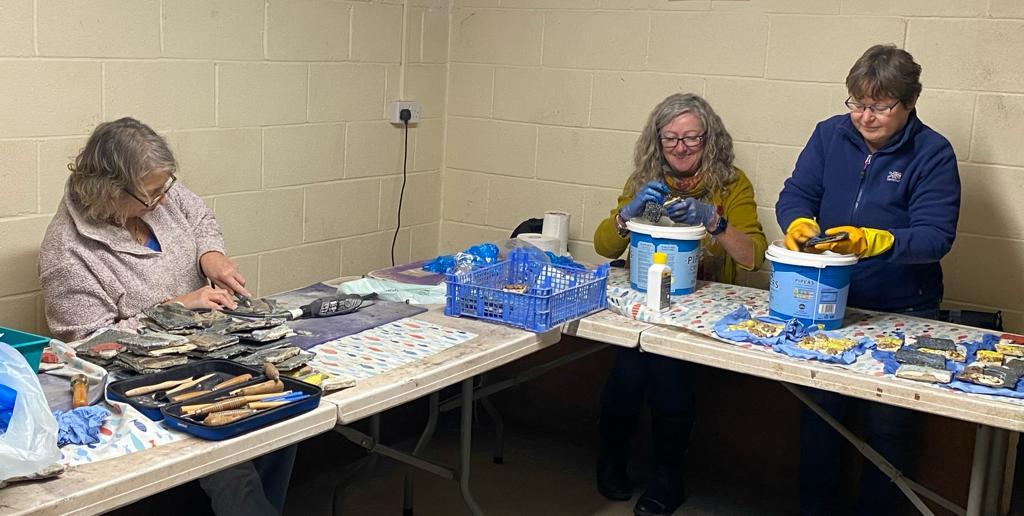 Thanks to the dedicated volunteers who came along to our mosaic restoration workshop and our mosaic artist Janet Schooley.
We're pleased to announce all the tiles have now had all the old cement removed from them and they have all been washed and cleaned. The tiles have now been placed in secure, dry storage for the winter.
Once spring arrives, the tiles will be mounted on a cement board which will then be framed in a metal frame.
Thank you to everyone who gave up their time to move this project forward.