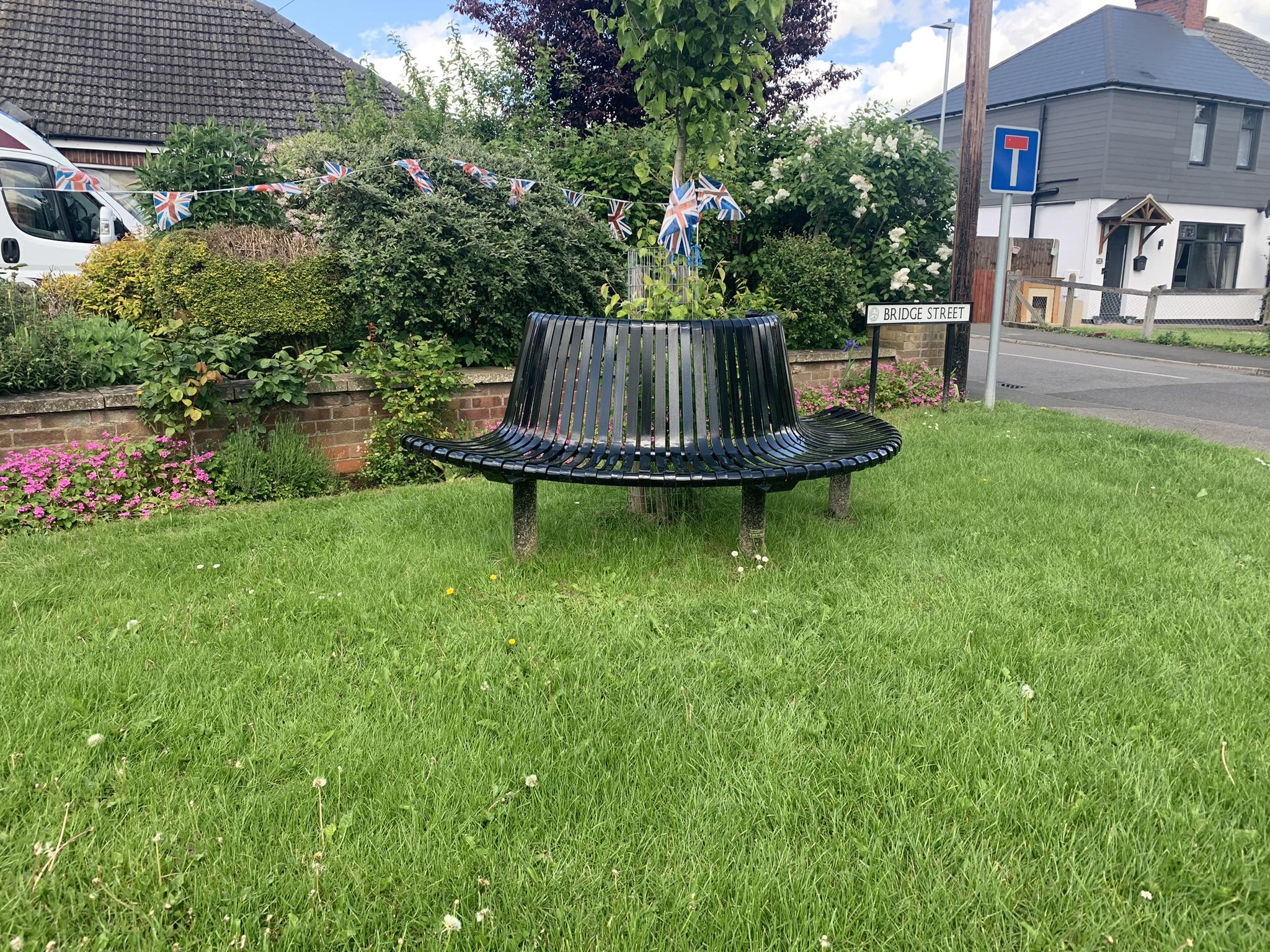 A new tree seat has been installed on the corner of Queensway and Bridge Street.
This bench is part of the ongoing regeneration of the Bridge Street Conservation Area, which is a priority project in the Saxilby with Ingleby Neighbourhood Development Plan and is in-line with the master plan for the area.
The seat was funded by a donation from a local family in memory of a relative and we thank them for their kind donation.
The Saxilby Waterfront Regeneration Project is funded by grants and donations, if you would like to contribute and be part of the project please contact the office.