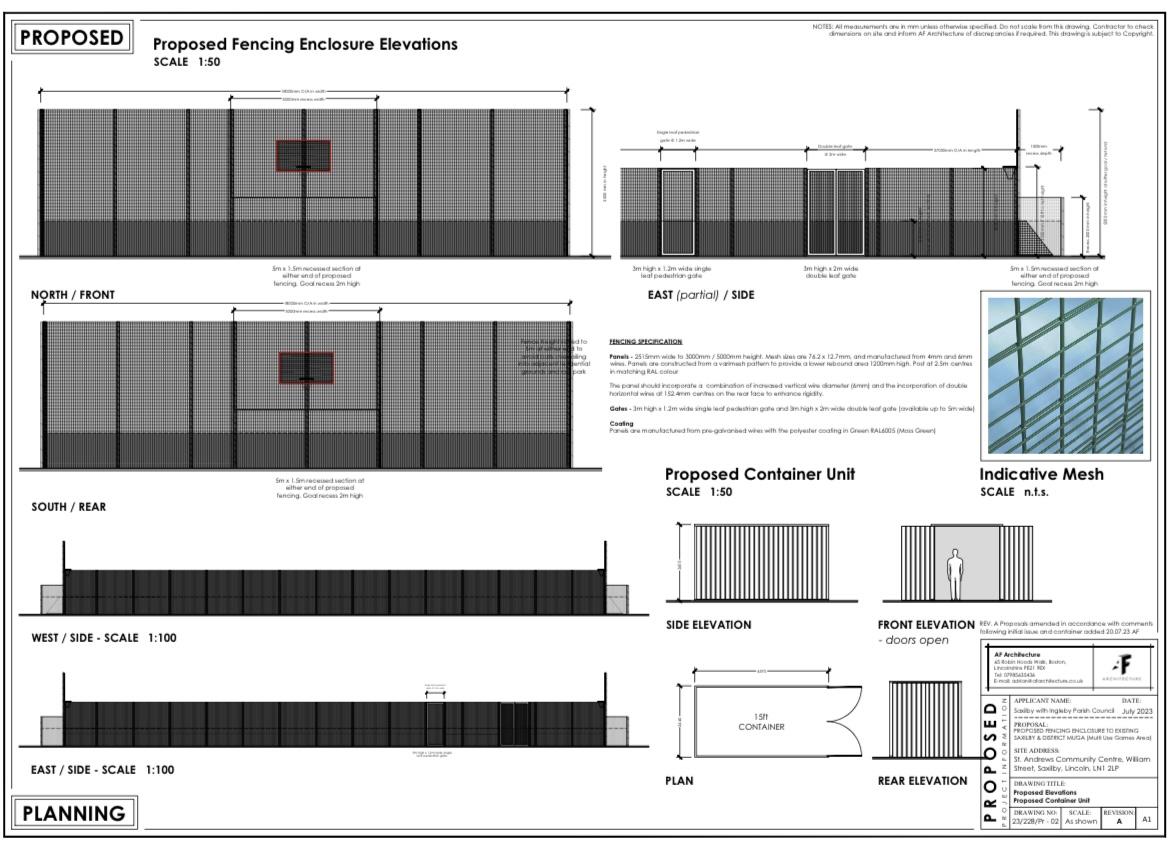 We're pleased to announce that a planning application has been submitted to West Lindsey District Council (WLDC) that encompasses installing new fencing around the existing MUGA in Saxilby.
The MUGA project has evolved over the past year and will now involve a total refurbishment and resurfacing of the existing MUGA site, with the installation of new fencing.
A new planning application for fencing is required for the site, however planning permission is not required for the resurfacing of the base itself.
The MUGA working group have worked tirelessly on this project and the submission to WLDC represents a significant step in the process.
While the planning application moves forward, the working group will be making a decision on the surfacing for the MUGA and putting together a tender package for the development in line with council financial regulations.
We're pleased to have worked closely with the working group, the Recreation Ground Trustees and residents living near to the site to move this project forwards.
The MUGA project is funded by S106 monies from the Ingleby View site, grant funding from WLDC and funding from Lincolnshire Coop and doesn't draw on the council precept.