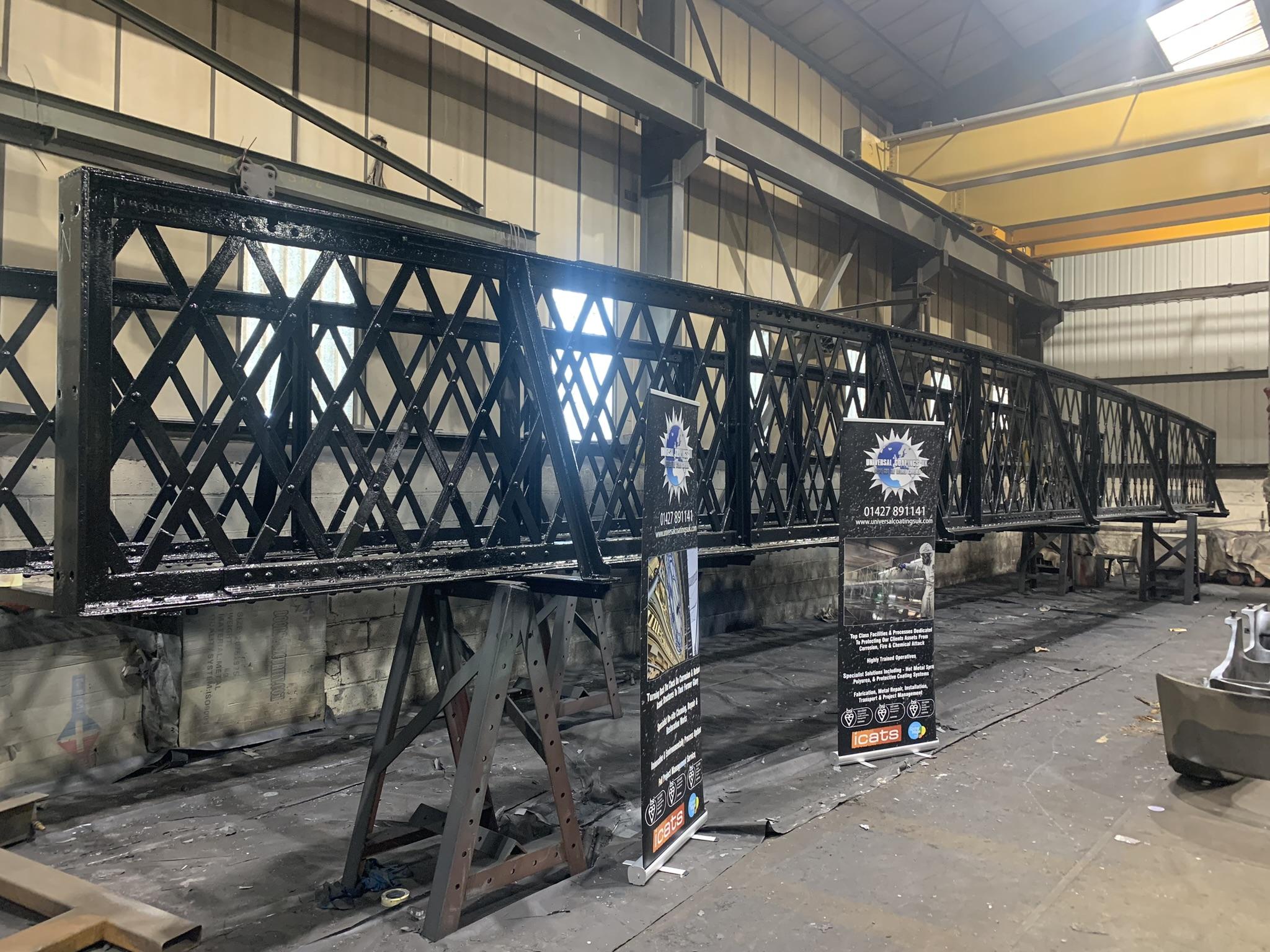 Members of the parish council's planning committee accompanied District Councillor Paul Lee and other West Lindsey District Council (WLDC) officials on a visit to the footbridge refurbishment company.
The refurbishment has been progressing well, following the release of more funds for the project by WLDC after initial inspections showed more work was required than previously anticipated.

The central span of the bridge has been fully shot-blasted, repaired, and fully repainted and now awaits the installation of its new walkway.

Meanwhile the two end sections have been blasted and repaired and were due to be painted last week.

It has now been confirmed that the bridge will return to its rightful place over the river on Thursday, 23 November, and will then reopen to foot traffic around 10 days later.

We're really excited to see the bridge returning in its newly refurbished form and we look forward to bringing you updates from 'bridge return day' next week.

Any questions regarding this project should be directed to WLDC who are the lead authority on the project.