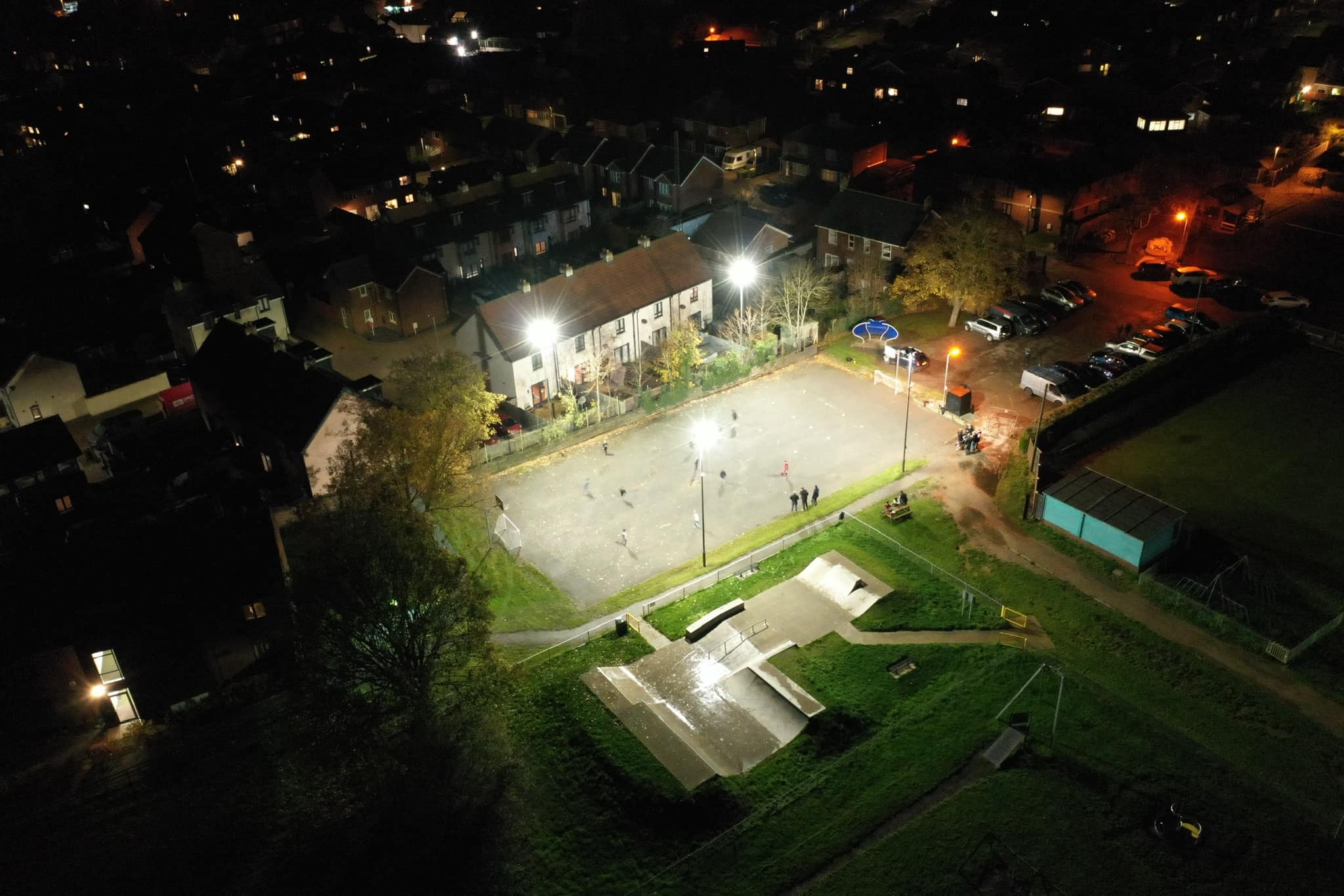 Saxilby and District MUGA - Multi-Use Games Area
A Multi-Use Games Area (MUGA) has been a long-term community aspiration and is included in the Saxilby with Ingleby Neighbourhood Development Plan as a community project.
Background
An open working group was set up in September 2020 to move the project forward, which includes residents and councillors.
Following public consultation, plans were drawn-up and submitted to the local planning authority (West Lindsey District Council - WLDC) on 14 September 2021. This offered the opportunity for further public consultation. Sport England requested further information, including a ball strike assessment, which was supplied.
Following a continued number of objections from Sport England to the planning application, the MUGA working group recommended to full council the planning application was withdrawn. This was agreed by full council in June 2022 and the planning application was withdrawn.
The MUGA working group advertised and approached local landowners to find another site in autumn 2022 and none were forthcoming.
The MUGA working group re-convened in November 2022 to look at alternative options to enable the project to fulfil it's objective. Consequently, it agreed to seek to progress refurbish the mini-MUGA/ball court at the recreation ground, scaling back the size of the originally planned MUGA.
Public Consultation
A number of public consultations have been undertaken on the project and the results from these consultations have informed the development of the plans.
Initial public consultation took place during November and December 2020, to understand the requirements for the MUGA and the primary sports to be catered for.
The second public consultation then took place from 7 April 2021 to 9 May 2021 on the draft plans.
Public consultation on the proposed new location took place in December 2022-January 2023.
Consultation reports can be found under the Council Consultation pages on the website.
Funding
Most of the funding has been secured for the project from WLDC, Lincolnshire Co-op Community Champions, and a developer s106 contribution from Lovell Homes.
Location
The mini-MUGA is located on the recreation ground, William Street, Saxilby, LN1 2LP.
Get Involved
For more information contact the Parish Office on 01522 703912. The office is open on Tuesdays and Fridays - 9.15am-3.15pm.
Minutes and Agendas
Minutes and agendas from the Working Group meetings can be viewed below: